If you are an investor you know the challenges of showing income on your tax return when you own investment properties. With this new product the underwriter will only look at the income the property is producing for rent. This program can be used for purchases and refinances.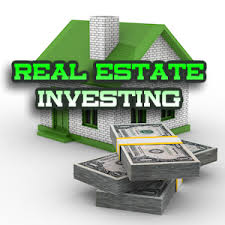 This product can be used for a single rental property or 100's of rental properties. You can also use this product to Fix & Flip homes. You do not have to have experience to use these products.
Rental property loans- 20% down payment on a purchase or you need 20% equity on a refinance. You can do either a rate and term refinance or a cash-out refinance. Min credit score is 620 for this product. This product does offer interest only options. These loans can be used on Single Family, Condos (Non-Warrantable are acceptable), Town homes, 2-4 units, and multi units 5-20 units. Minimum loan size is $75,000. You are required to have an escrow for taxes and insurance. Foreign Nationals can also qualify for this loan program. Funding usually is 30 days.
Fix & Flip loans- Depending on your experience  you could be putting down as little as 10% down on purchase and 5% down on rehab costs. Min. credit score for this loan program is 600. Min loan size is $75,000. This is an interest only product for 9 months can be extended to 12 months if needed. Maximum LTV after repairs is 75%. Must have an escrow for taxes and insurance. Funding can be 10-14 days. This program does not require a net worth.
If you have any question regarding any of these products please call, text or email me. Barclay Butler. 224-420-9990, bbutler@barclaybutlerfinancial.com
Barclay Butler Financial Inc. does FHA, Conv., Jumbo, VA, USDA & Portfolio, and Investor mortgages in Florida, Illinois & North Carolina.